Server Cert Manager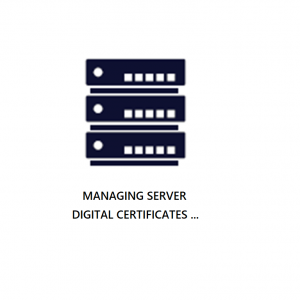 CertHat Server Cert Manager enables simple yet efficient management for digital certificates on servers (Web servers, Application servers, Database servers, etc.). Server Cert Manager simplifies the process of certificate requesting and renewal. 
The solution is used primarily to issue, renew, and manage digital certificates that are managed through the Microsoft Active Directory Certificate Services service to which CertHat automatically connects. The solution supports UNIX based (e.g., Linux) and Windows (IIS-Internet Information Server) operating platforms and IBM HTTP and Apache / NGINX web servers or PostgreSQL servers and two types of key–stores (KDB and JKS file types). 
CertHat Server Cert Manager License can be purchased as Perpetual or Subscription license. One license is required for each server on which Server Cert Manager is being used. 
For additional information or questions regarding pricing & licensing please contact us directly.